Garage Door Repair Services
Back To Our Services
When you're having trouble with your garage door, save your time, frustration and money by calling our company for professional garage door repair services. We will take care of every single part of the door, from the springs to the opener. Our technicians are qualified to work on all doors, and carry replacement parts of the highest quality with them on every call. This way you can rest assured that any problem will be solved on the spot.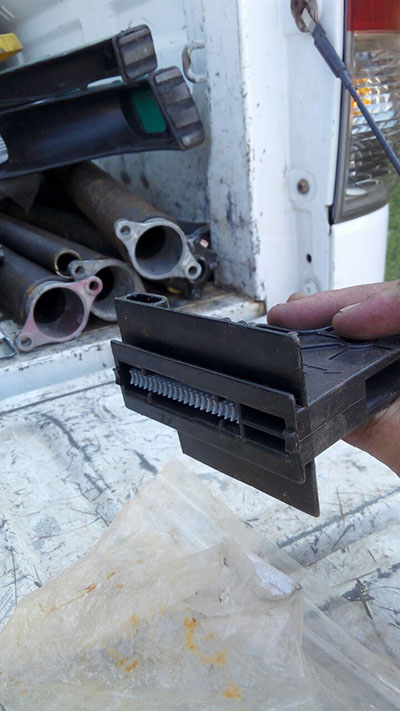 Opener Repair
If your garage door opener has been operating for many years without a service, it is likely to make quite a bit of noise opening and closing. There are a multitude of components within the opening system that will degrade over time, many of them can develop friction points that create these types of noises. Other than noises, the motor itself can stop – and might need to be replaced. There can also be a problem with the travel limit. In that case, you'll notice the door doesn't stop opening until it's off the track – or the motor keeps running after the door already touched the floor. You can count on our garage door repair service! Our technicians will make sure your opener is perfectly functioning and ready to go!
Replacing Broken Springs
One of the most commonly asked for services it broken spring replacement. Unlike many issues that are often ignored, like light noises or slow movement, this problem cannot be ignored since in a case of a broken spring you won't be able to operate the door at all. Let us replace your torsion or extension springs professionally and most importantly safely for you.
Garage Door Repair Services – The Best in Town!
Count on the best around when it comes to your malfunctioning door. Our team at Garage Door Repair La Crescenta is at your service offering fast response and same day solutions. Let us align your tracks, replace any broken parts from springs to sensors, make sure your rubber sealing is in top condition, and that your door operates smoothly for long years to come.
Call today!