Garage Doors
Back To Our Services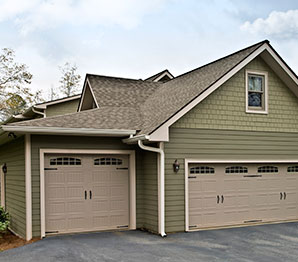 Are you hearing loud noises when operating your garage door that you never heard of before? This is a sign that your door has a problem. Our technicians can troubleshoot the issue to determine what's causing this and give the best solution. We can also take care of your other garage door problems, including damaged parts and shaky door movement. Our company is also experienced and trained installing and fixing Chamberlain, Liftmaster and other brands of garage door openers. If you want to prevent problems from arising both on your garage door and garage door opener, you can hire our dependable maintenance service.
Taking care of your garage door in La Crescenta
The housing market within the area is very competitive. Therefore, seemingly small things like a garage door can make a big difference. It is an indicator that you are really interested in enhancing the value of your property. Of course once the initial installation is done; you will need to keep up with the maintenance schedule in order to enjoy the best utility from the product. Unfortunately, some home owners have not had a good experience with contractors. They are either unreliable or they do work that is not up to standard. That is why many of them have decided to stick to our tried and tested methods. The fundamentals of our services are really simple when you think about it:
We always give you the best that we can: Unlike some of our competitors in the industry, we never compromise on quality. If we are going to repair a certain part on your garage door, we will first do a thorough assessment. For example, the tracks may be failing or the rubber stop may have worn thin. Once we have a comprehensive report, we will consult you prior to taking any action. If you give us the job then we will work tirelessly in order to ensure that it is done correctly.
Our prices are very reasonable: The recession means that people are reluctant to spend money on things which are considered luxuries. Garage Doors La Crescenta is fully committed to providing great services at an affordable cost. If you feel that you are getting a better deal elsewhere, we invite you to contact us and we will see what we can do. Affordability happens to be one of our strongest competitive advantages.
We treat you with respect: As a customer, you are very important to our business. That is why our customer care team is trained to provide you with exceptional care. We go beyond the standard efficiency of home maintenance services. Our priority is to give you satisfaction throughout the duration of our garage door repair or installation.
Our workers are the best in the industry: If you have any problem that relates to garage door repair, we are the people to turn to. Our expertise in this area is virtually unquestionable.